The Redmond company announced that this fall's price cut will most certainly not be followed by another one.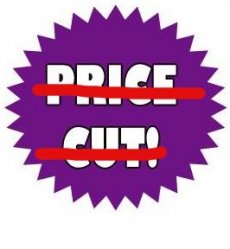 According to Stephen McGill, Microsoft's head of gaming and entertainment in the UK, the console will continue to carry the same price tag "for many many years in the future":
"We've obviously just reduced the price and that's because we can pass the costs reductions we have straight on to consumers. I'm not going to speculate where (the price) might go in five or ten years time."
"It's great value. And I think the value not only comes from the price of the console but the content. There isn't a better range of games and entertainment, basically fun, on any other platform, and we're incredibly affordable."
It's interesting to see Microsoft adopt the same marketing line as Sony: we offer a great lineup. Perhaps it will do its magic for a while, but do bet on Xbox 360 having another price cut if Sony gives up on its current policy and starts offering cheaper PlayStation 3 consoles