The Nintendo Wii sold 11,008,200 units, says a report from NPD, while Halo-loving console only managed to go as high as 10,465,900 units. Has Xbox 360 become less appealing to the gaming crowds?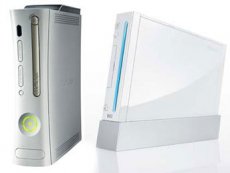 Sony's PlayStation 3 is still far behind in the race. The console only sold 4,851,100 units, but the console is constantly gaining speed. As NPD points out, the PS3 sold 405,500 units, twice the number of Xbox 360 units that left the shelves this June (219,800).
Needless to say, the Wii is king on the monthly sales as well: 666,700 units. The number is a bit evil, but let's not worry about that for the time being.
Nintendo's triumph continued in the handheld department, where the DS was proud to report 783,000 units, while the PlayStation Portable only had to show 337,400.