Previously, Alone in the Dark was scheduled to ship only for PlayStation 3, Xbox 360 and PC.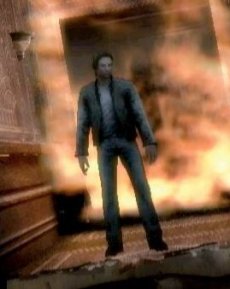 While the previously announced versions are being developed by Eden Games (Test Drive Unlimited), the Wii and PS2 games have been forwarded to Hydravision, a French studio known for its Obscure series (hardly a recommendation, critics might say).
Still, Atari believes they've placed their bet on the right developer:
"Realizing the enormous ambition of Alone in the Dark is a huge technological challenge," said Hudson Piehl, Vice President of Production, Atari, Inc. "Hydravision has risen to the occasion to ensure Wii and PlayStation 2 owners will be impressed by the gripping gameplay experience."
As expected, the Wii version will have the control system specially adapted to make full use of the Wii Remote and Nunchuck, enabling players "to manipulate objects in real-time, a key gameplay feature of Alone in the Dark, enhancing the player's immersion in the experience."
No release date has been announced for the two versions.