The PSP sold nearly 278,000 units,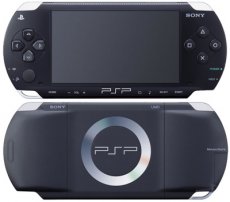 around four times as much as Nintendo's DS Lite, its main competitor. But, while Sony's handheld device is up, everyone else seems to be down. The DS Lite sold 9,000 units less, the Wii was 2,000 shorter (no pun intended).
The "2000 less units" rule (give or take a few hundred) also applies for both the PlayStation consoles.
The only console (besides the PSP) to experience better sales was Microsoft's Xbox 360. The latest figures show an improvement of up to third. It's a good step for Microsoft, but is hardly an important improvement. Previously, the console sold 1,243 units and now is up to 1,687, which means the jump is only worth around 400 sales.
The full results for the week ended on September 23 are as follows:
PSP – 277,794
DS Lite – 70,523
Wii – 24,992
PS2 – 11,373
PS3 – 10,732
Xbox 360 – 1,687
Game Boy Advance – 382
Nintendo GameCube – 15