"Scrabble is one of the best social game brands in existence and we've worked diligently with the Hasbro team to ensure that regardless of the platform you're playing, you'll be able to enjoy a world class version of Scrabble with friends or family," said Chip Lange, General Manager, EA Hasbro Games. "We're delighted to be bringing communities everywhere access to one of their favorite games."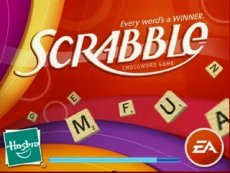 On Pogo.com, Scrabble can be played by up to three friends in real time. Players can choose one of five customizable skill levels, as well as several "rules" including: house rules when playing with family, traditional rules to follow the style of the board game and à la carte rules for those who want to make up their own.
However, Electronic Arts is up for a tough competition on Facebook, where a similar Scrabble application has been running with much success for some time. Scrabulous, the creation of Rajat and Jayant Agarwalla brothers, continues to be very popular on the social networking site. Mattel and Hasbro have been threatening Facebook with a lawsuit, but up till now no agreement has been reached.
The EA Scrabble app for Facebook platform is available for everyone singing in from the US or Canada. While playing Scrabble on Facebook, gamers can enjoy built in chat and dynamic animations. They can also get help from extensive word lists and choose one of the several flexible speed levels to customize their level of difficulty.