But while the publisher plays it safe, developer Atomic Games announced it's not giving up on the title.
IncGamers
had a short chat with Atomic Games' President Peter Tamte and got the following: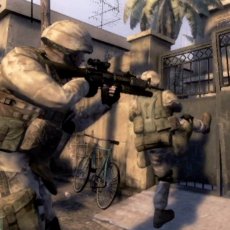 "[Atomic Games] were informed on Thursday night that Konami had decided to pull out of Six Days in Fallujah. This caught us by surprise. Development of the game had been progressing very well and on schedule. We would very much like the opportunity to complete the game."
Hopefully, Atomic will get lucky and find a publisher less afraid of public protests. Or just a company that has a solid PR departments that knows how to spin things their way. After all, Six Days in Fallujah is not the first game based on recent events and will certainly not be the last.
Then again, maybe Atomic would do better to rename it "Victory day in Iraq" and focus it on a character eager to take on Saddam Hussein's entire army. They could call it Rambo, surely that would please protesters.