The announcement came from the ESA bearing no insight as of why did the Jedi maker choose to leave: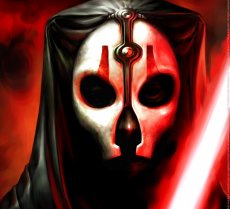 "Today, we can confirm that one of our members, LucasArts, has decided not to renew its membership. We value each member of our association, but respect the unique factors that led to LucasArts' decision."
A similar statement came from LucasArts, confirming the move but remaining tight lipped about the reasons of the departure:
"We can confirm that LucasArts is no longer a member of the ESA. As a company we are still committed to bringing consumers the best interactive experience possible and support the ESA's mission in the industry. LucasArts will be participating in E3." said Margaret Grohne, Director, Public Relations.
May hasn't been a good month for the ESA so far. On May 2 word came that the Activision and Vivendi Games giant chose to give up its membership. Now follows LucasArts. At present time there's no hint about which company is next to leave, but one thing is certain: something is just not right at the ESA.