The studio wouldn't announce any numbers, but rumor has it that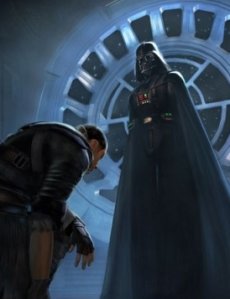 between 75 and 100 people got sacked. According to a company representative, the layoffs didn't target any specific project, such as Star Wars: The Force Unleashed and Fracture; instead, they were the consequences of "where we are at in various project's lifecycles," LucasArts' rep told GameSpot.
The recent decision also brought up the question: was LucasArts going to dive even deeper in the outsourcing pool? Apparently not:
"We're committed to our internal studio and to continue working with external partners," said the LucasArts rep.
In related news, LucasArts also announced the departure of its vice president of product development Peter Hirschmann.
Some things are definitely going to change over at Lucas.