The game will have the player take control of each of the characters of the TV show, each one gifted with a special ability unique to his or her personality: smash as Homerball, zip-line as Bartman, rally Mobs as Marge, or unleash Lisa's Hand of Buddha! The Simpsons game features over 40 minutes of new animated scenes by the show's writers and over 8000 lines on in-game dialogue.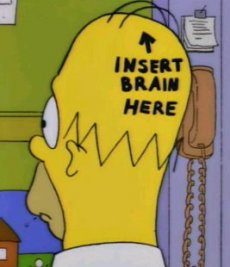 "The story is the heart of the game," said Matt Selman, Simpsons Executive Producer and Head Writer of the Simpsons title. "The Simpson family realizes they're living in an actual video game. At first, it's fun having video game powers. But when life as a game character is harder then they thought, they must break out into the behind-the-scene world of video games. They must fight their way through parodies of other games in order to achieve their freedom."
2007 has been a pretty good year for the Simpsons. Aside from the game, the franchise reached its 400th TV episode and the first animated film has already been released, which grossed over $520 million worldwide at the box office
The Simpsons game has been developed at EA's Redwood Shores Studio and aims to take over several platforms: PlayStation 3, PlayStation 2, PSP, Xbox 360, Nintendo Wii and Nintendo DS.