Their hopes have also been seriously boosted since the Resident Evil 5 demo was downloaded more than 4 million times.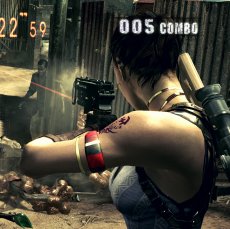 "With record-breaking downloadable demo numbers on both Xbox LIVE and PlayStation Network and critics across the board singing the game's praises, Resident Evil 5 is poised for a very successful launch," said Mona Hamilton, vice president, marketing, Capcom Entertainment. "The new two-player co-op experience, variety of control options, new storyline and advanced inventory system have created a revolutionary new action-packed Resident Evil game that both fans and newcomers to the series will love."
Resident Evil 5 is available on Xbox 360 and PlayStation 3 and retails for $59.99. Whether it will match the success of the previous installments or not, that still remains to be seen.
The entire Resident Evil series shipped over 34 million units worldwide since its debut in 1996.