According to a recent
report
, the exact sales figures are 535,379 units. The consol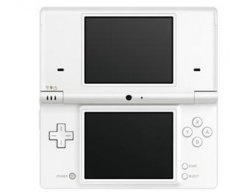 e was released in the Land of the Rising Sun on November 1 and retails for approximately $180. The Nintendo DSi features a 3.25 inch screen, features a 3 megapixel camera with picture editing functions (via touch screen), a web browser and a music player.
However impressive, these figures are still pale as compared to the sales of the entire DS family (the original DS , the DS Lite and the new DSi) : 24,239,590 units since the original debut, in December 2004.
And that's only for Japan, as the DS was reported to have sold 27.63 million units in the U.S. and 32.99 million units in Europe and other markets.
The Nintendo DSi will be released in Spring 2009 in in the U.S. and Europe. Release plans for Australia have been set for the second half of 2009.