Will Wright's classic city-building game is now available for all iPho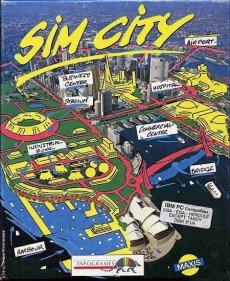 ne and iPod Touch users who are willing to spend $10 during the purchasing process.
"SimCity for the iPhone and iPod touch takes mobile games to a whole new level," said Adam Sussman, VP Publishing Americas and Asia for EA Mobile. "Easy to learn, a lifetime to master, it's one of the largest mobile games ever produced, providing our customers with hundreds of hours of great gameplay."
Players will be put in charge of building and developing the city of their dreams, from budgets and taxes to bulldozers and natural disasters and UFO attacks. You may already know how it works: plan, build residential areas, take care fo the industrial part, control traffic, make sure your citizens have access to utilities and so on.
As bonus, SimCity mayors will also get access to famous landmarks such as the Golden Gate Bridge or the Washington Monument.

SimCity is available on both Apple's App store and EA's Mobile site.