The new console retails for $279.99 and comes packed with five "family-friendly games", meaning "PAC-MAN Championship Edition" (NAMCO BANDAI Games America Inc.), "Uno" (Carbonated Games), "Luxor 2" (MumboJumbo), "Boom Boom Rocket" (Electronic Arts Inc.) and "Feeding Frenzy" (Sprout Games).
The bundle also includes a wireless controller, a high-definition multimedia interface (HDMI) connection for high-definition output and 256 MB of memory.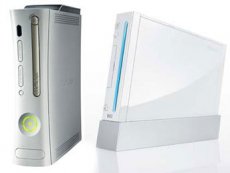 "As families gather together this holiday, it's the perfect time to launch a new low-priced, high-value Xbox 360 that plays games, TV shows and music for everyone to enjoy," said Jeff Bell, corporate vice president of global marketing, Interactive Entertainment Business at Microsoft. "In addition to offering an incredible all-in-one package for families to get right into the fun, the Xbox 360 Arcade system features the industry-leading Family Settings, which allow parents to control what their kids are watching and playing — and we know how important that control is to families around the world."
The move makes sense, given the fact that Microsoft has certainly ran out of hardcore gamers and needs to reach a wider audience. Furthermore, we're getting close to Christmas season (also known as "family season). The link is most obvious.
Then again, Microsoft's sudden change of marketing heart is not entirely related to the calendar. Nintendo has been promoting its Wii console as a family fun toy ever since its release. The strategy worked very well for the Japanese company, so Microsoft just had to try its luck too.