The Fable 2 maker stated that the measure was taken due to supply chain issues. As it follows, the Collector's Edition will not be featuring the premium box, five printed fate cards, and Hobbe figure. However, this lack of content will be accompanied by a price cut, with the Fable 2 Limited Collector's Edition bow scheduled to retail for $69.99, instead of the initial $79.99.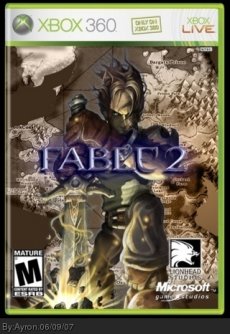 The Fable 2 Limited Collector's Edition will now include the following content:
– Fable 2 game disc
– Bonus DVD with new 'Making-of' Feature
– Bonus in-game content (requires Xbox LIVE®)
– 'The Hall of the Dead' Dungeon
– 'The Wreckager' Legendary Cutlass Weapon
– Spartan armor and energy sword
In addition, Lionhead announced that the Fate Cards will be made available as a downloadable PDF, as well as the creation a special Fable album for free download. It includes a wonderful selection of Fable 1 music and 3 brand new tracks from the upcoming Fable 2 soundtrack. The offer ("FableCollection" promotion code required) will become available starting October 6
Fable 2 will be released on Xbox 360 on October 21 in North America and on October 24 in Europe.