According to Electronic Arts, thee game was put to death because it failed to meet the company's new standards in quality. TO be frank, the verdict comes as anything but unexpected.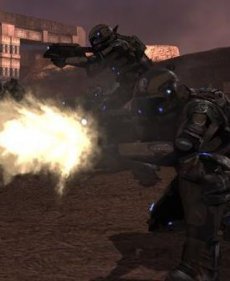 Tiberium made the news back in July, when EA announced that the game would be delayed. Back then, the EA boss John Riccitiello stated that the new release date for the game was to be set in April 2009. Now the game will only be released in the trash can, a move contrary to EA's habit to milk all of its franchises as much as it can.
With the project being canceled, EA added "fire staffers working on the Los Angeles studio" on its agenda. Officially, the mammoth publisher promised to try and relocate the employees internally, but it remains to be seen just how well this will work out.
All in all, Tiberium might've also fallen victim to the Command & Conquer: Renegade disaster in 2002. The game proved to be a failure and only gifted at attracting bitter criticism. With such a past experience and the added uncertainty about the current title. It's easy to see why EA would rather bury the title.