According to NPD's figures, Quake Wars was crowned the king of the P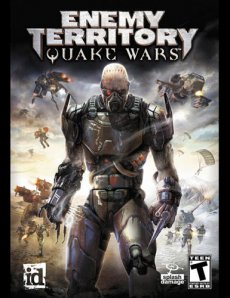 ork Chop Hill in the US for the week ending on October 6. Sierra's World In Conflict follows close, on the fourth spot.
The last new entry in the top is Ubisoft's CSI 4: Hard Evidence, which managed to lurk on the tenth place.
Aside from these titles, the top remains more or less the same. World Of Warcraft and its Burning Crusade expansion keep their positions in the first half of the top. The Sims 2 ( Bon Voyage and Deluxe) don't leave the charts either (will they ever?).
The full top 10 goes as follows:
1. Enemy Territory: Quake Wars – Activision
2. The Sims 2 Bon Voyage – Electronic Arts
3. World Of Warcraft – Blizzard
4. World In Conflict – Sierra/Vivendi Games
5. World Of Warcraft: Burning Crusade – Blizzard
6. Company Of Heroes: Opposing Forces – THQ
7. Bioshock – 2K Games
8. Medal Of Honor: Airborne – Electronic Arts
9. The Sims 2 Deluxe – Electronic Arts
10. CSI 4: Hard Evidence – UbiSoft