The Sony console is still significantly behind Nintendo's Wii and DS devices. Then again, it did manage to be ahead of the Xbox 360. The result must be more pleasing considering that it comes in the post-Halo 3 era.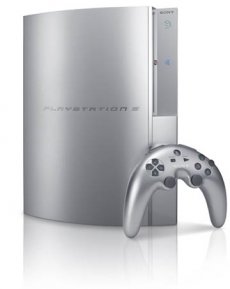 The recent success is based on two facts. First of all, the numbers must've been boosted up by the recent launch of the 40GB PlayStation 3. Although the new model has been stripped of a lot of features (the smaller 40GB HDD, no backwards compatibility with PlayStation 2 titles, two USB ports instead of four and no slots for Compact Flash, Memory Stick, and SD Cards), the price must've had a strong word on this: only £299 ($610).
The new 60GB model combo was the other reason for such a boost. Sony announced that this model would only be available on the market until current stocks are cleared. So it's "get it now or kiss it goodbye!" sort of deal, which works out most of the times. The console retails for £349 ($720).
It remains to be seen whether the cheaper PS3 model will keep Sony's brand afloat in the future or we're just talking about a the famous 15 minutes of fame.
Update: Ok, so it's very bad news for Sony. Around 90% of all PlayStation 3 buyers have chosen the 60GB model, GameSpot UK reports. Luck (or a good marketing strategy) is just not on PlayStation 3's side this time.