According to market research firm NPD Group, the Xbox 360 sold over 528,000 units. The Nintendo Wii followed close on second spot, with 501,000 units.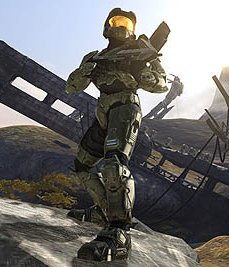 As expected, the PlayStation 3 had a bad month compared to its rivals. As Microsoft was quick to point out, the PS3 was outsold 5:1 by the 360, with only 119,000 sales. The sales of the Japanese console had an average weekly decline of 27%.
The Xbox 360 also reigned in terms of software sales. Console-related titles add up for 74% of total software sales for next-gen consoles. Wii titles only reached 17% and PlayStation 3 games accounted for 9%.
Needless to say, Xbox 360 software sales have been boosted by the release of Halo 3. At present time, Halo 3 is the fastest-selling video game in history, having passed the $300 million barrier in its first week on the market.
It remains to be seen how will things change in the near future, especially with Nintendo getting ready to unleash as many games as possible this holiday season.