As it follows, the Core model will take a 2,000 dive and retail for 27,800 Yen ($245), while the Premium version loses 5,000 and it will be priced at 34,800 Yen ($305).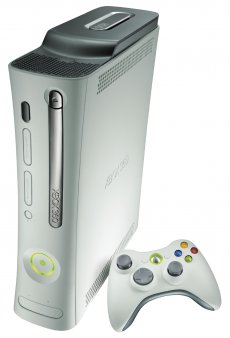 Last but not least, Microsoft decided to launch a limited edition 20GB Value Pack, retailing for the same price as the Premium Xbox 360. The bundle will include Forza Motorsport 2 and Viva Piñata, but will lack the HDMI cable.
Needless to say, the new strategy aims to boost up Xbox 360 sales in the upcoming holiday shopping season, especially since the Land of the Rising Sun continues to be a nut too hard to crack.
The Japanese market continue to spell "failure" on Microsoft's business plan. For instance, Xbox 360 sales for the first half of 2007 only add up to 122,565 units. In the mean time, PlayStation 3 sold 503,554 units and Nintendo Wii is by far the leader of the pack with 1.78 million units.
Everyone's bet is that Microsoft has a strong bet on Halo 3. In early October the game managed to get the pole position in the Japanese charts. Chances are Microsoft will continue to cook up some Halo 3-related marketing schemes and push some more consoles on the "Sold department".