The press release is short and is only good for taunting Star Wars fans: the actual project will be unveiled at a later date and ill be developed and published by Bioware and LucasArts. And that's it, except for the fancy PR talk, of course: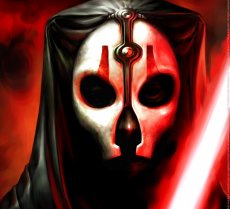 "LucasArts has a deep commitment to developing compelling stories and characters for the unique medium of interactive entertainment, and we have been searching for a developer that shares this value. We found this in Bioware," said Jim Ward, president of LucasArts. "Through our previous collaborations, we know that Bioware has an impressive ability to blend gripping stories with technological advancements, and we believe that our upcoming product will deliver an experience that will span the traditional boundaries of video game entertainment."
Earlier rumors had it that Bioware's Austin studio was already working on a new MMORPG based on the Star Wars Knights of the Old Republic universe, with the release scheduled for 2009.
The move would make a lot of sense, given the fact that Star Wars Galaxies (the only SW MMO available right now) lacks both game-appeal and players and is more then likely marked for termination in the near future.
Bioware has been recently acquired by Electronic Arts.