Aside from Halo 3's easy to predict ascension, the top 10 remains mostly the same. Call of Duty 4 Beta is eager to unload a clip towards the enemy, Guitar Hero II is on stage and BioShock is still swimming.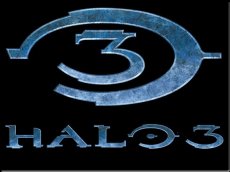 The complete list for the week ending on September 24 is down below:
1. Halo 3
2. Gears of War
3. Tom Clancy's Rainbow Six Vegas
4. Madden NFL 08
5. Call of Duty 4 Beta
6. Guitar Hero II
7. BioShock
8. Forza Motorsport 2
9. Call Of Duty 3
10. Pro Evolution Soccer 2008 (Demo)
Any best on which title will be on people position next week? Today's hint is :"it starts with the letter H".