The deal is aimed to work both ways and promote the the game as well as the band. Coldplay will release its latest album, dubbed "Viva la Vida", on June 17, while the Guitar Hero III: Legends of Rock downloadable song pack will be released 2 days later, on June 19.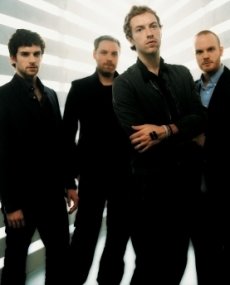 The first song on the Colplay pack is hit single "Violet Hill," one of the highlights of the new album of the band. he pack also features Coldplay's first smash hit "Yellow", as well as the upbeat and melodic tune "God Put a Smile Upon Your Face" from the A Rush of Blood to the Head album, for whichthe band got a Grammy Award.
The Coldplay song pack will become available on both Xbox Live Marketplace and the PlayStation Store.
Guitar Hero III: Legends of Rock's already existing playlist includes master tracks by legendary artists such as Aerosmith, Guns 'N' Roses, The Rolling Stones, Beastie Boys, Rage Against the Machine and Pearl Jam, as well as original songs by guitar icons Slash and Tom Morello.
Guitar Hero III: Legends of Rock is now available and is rated "T" for Teen by the ESRB.