The event has been booked at the Anaheim Convention Center in Anaheim. Given the fe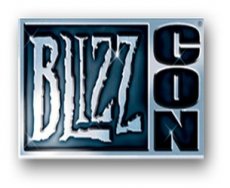 stival's huge popularity, this year's BlizzCon has been expanded from three convention halls to four, the company stressed out.
"We've been amazed by the incredible response to each of our previous BlizzCon events," said Mike Morhaime, CEO and cofounder of Blizzard Entertainment. "We're pleased to be bringing the convention back to Anaheim this year, and we look forward to this new opportunity to meet Blizzard gamers from around the world."
This year's participants will enjoy the following menu:
– Hands-on play time with upcoming Blizzard Entertainment games
– Discussion panels with Blizzard Entertainment developers
– Competitive and casual tournaments for players to showcase their talents
– Community contests with great prizes
– Commemorative merchandise based on Blizzard Entertainment's game universes
– A silent auction
– More exciting activities and attractions to be announced

Additional information will be unveiled in the near future.