The Bethesda-developed game was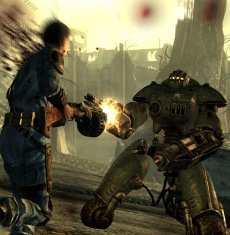 originally set to be released on the Microsoft console on October 28. The release plans were quickly changed and Indian gamers got only a short press statement from Microsoft instead of the post-apocalyptic RPG.
The statement (via GamingIndians) is short and doesn't say much except "we don't want any trouble on this market":
"Microsoft constantly endeavors to bring the best games to Indian consumers in sync with their international release. However, in light of cultural sensitivities in India, we have made the business decision to not bring Fallout 3 into the country."
The outcome is kind of ironic: given the difficulty of distributing gamers in the region, Bethesda canceled any plans for both the PC and PlayStation 3 versions of the game and worked with Microsoft for the release of the Xbox 360 version. A game that now suffers the same fate.