According to Evan Wilson, an analyst at Pacific Crest Securities, the new blueprints for Nintendo DS are already finished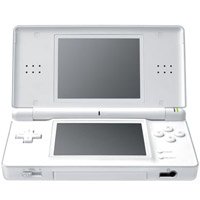 and approved by the company. Apparently, the new version has suffered several changes and the list includes the following:
– the console is now thinner because it no longer features a Game Boy Advance port
– the screen got larger
– built-in storage (but no word on how much)
Wilson states that the new DS model will be released on the market only when the current DS Lite loses its magic touch and its sales get sluggish. Which won't happen for some, so don't start saving money just yet.
Still, this piece of news brings up once again the old question: will Nintendo move on and develop a new platform in the near future? And if so, just what means "near" for Nintendo? With both of its consoles topping the world charts, it's hard to believe that the company even thinks of moving on for the time being.