The new PSP-3000 was reported to have sold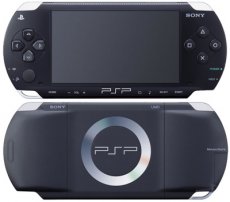 around 141,270 units in only four days. The console, which was launched on October 16, seems to have turned into a Japanese sweetheart, at least at this time.
During the same period (the week October 13-October 19), the two other versions of the console (PSP-1000 and PSP-2000) managed to sell the new version. The two consoles sold a total of 155,720 units, a clear sign that Sony just had to update its handheld line up.
Up to this point, the PSP console sold a total of 10,357,481 units in Japan. A good round figure if it weren't for the Nintendo DS tsunami and its smashing retail results, be in in Japan or worldwide.
All in all, it remains to be seen just how popular will the PSP-3000 prove to be in the Land of the Rising Sun: will it be a long-lasting marketing marriage or just a short-lived affair?