Given the fact that these figures only account for the US release, it's most likely that the figures will continue to jump to new heights when European statistics become available.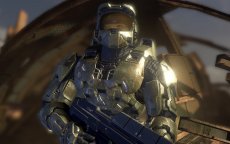 "Halo 3 has become a pop-culture phenomenon," said Shane Kim, corporate vice president of Microsoft Game Studios. "Not only is "Halo 3" setting sales records, it's also redefining entertainment. Within the first 20 hours alone, we've seen more than a million Xbox LIVE members come online to play Halo 3 – that makes September 25 the most active Xbox LIVE gaming day in history."
At present time, the Xbox 360 game already managed to leave behind previous records set by blockbuster theatrical releases like "Spider-man 3" and novels such as "Harry Potter and the Deathly Hallows."
However, the game's first record was set some time before. With an impressive 1.7 million pre-orders, Halo 3 is now the fastest pre-selling game in history. The previous record was set by Halo 2.