The data comes straight from GfK Australia and it reads the following: the console sold over half a million units in just 84 weeks after it hit the market. The Wii reaches the Australian shore in December 2006.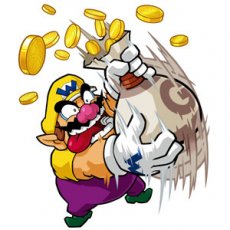 The previous record was of 107 weeks of sale and was held by both PlayStation 2 and Nintendo DS.
Speaking of Nintendo DS, the company took the occasion to point out that the handheld console sold over 1.2 million units. According to Nintendo, the week commencing 6 July was the highest individual week of sell through for Nintendo DS hardware in Australia, with more than 49,000 units sold.
Several titles are also on their way, just to make sure both console continue to keep up the pace in sales. In the DS department we have Etrian Odyssey on August 14, Trauma Center: Second Opinion scheduled for August 28, Make 10: A Journey of Numbers is set for a September 4 and Mystery Case Files: MillionHeir will have to wait its turn in October.
The Wii will have to settle for Wario Land: The Shake Dimension, set to arrive on September 25.