The Procuraduría General de la República (PGR) and the Agencia Federal de Investigacion (AFI) recently raided four facilities located in the Tepito area in Mexico City. All four locations were used for burning pirate copies of video games.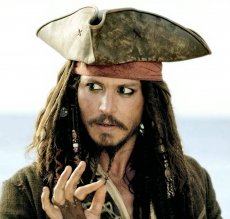 Over 500 officers took part in the raids and reported the following outcome: 28,800 illegal copies of video games have been seized, along with 290 DVD/CD burners and 900,000 video game cover inserts.
"Mexico is an important market for ESA members due to the enormous popularity of entertainment software," said Ric Hirsch, senior vice president for Intellectual Property Enforcement at the ESA, the trade association representing U.S. computer and video game publishers. "Unfortunately, Mexico also has an alarmingly high rate of game software piracy that by our estimates reaches 88%."
The raids are the results of several months of investigation, the ESA added. What they didn't add, although it was in plain sight, was that this was only the tip of the iceberg and many more location remain active. Not to mention the new such businesses popping up wherever available.