The release is a mix of fixes, tweaks, enhancements and features. PC players are the spoiled one this time, as the update will be applied automatically via Valve's Steam.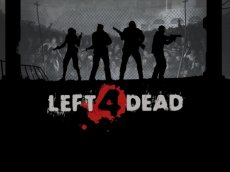 In the mean time, Xbox 360 players will have to sit down and wait for their turn. The company promised that the console version of the patch will become available in the coming weeks.
The features list in the Left 4 Dead patch includes the following
– Fixed Survivors being able to climb surfaces marked for versus infected only
– Fixed a class of SurvivorBot bugs dealing with rescuing downed players
– Players can no longer grab ladders while flying through the air after a Tank punch
– Shooting near a car with an alarm that has already fired the alarm will no longer make chirping noises
– Improved loading time
– Fixed mini-gun physics exploit
– Fixed propane tanks (and other physics objects) causing players to fall through elevators
– Fixed rare achievement bug issues
– Fixed several map exploits
– Fixed various match making issues
– Fixed NAT traversal issues

The complete list is available here.