The handheld console managed to sell around 95,000 units, while its rival only went as up as 80,000 sales. Apparently, this recent success is all thanks to the release of Crisis Core: Final Fantasy VII. The game also landed on the number one spot, having sold 486,659 units. The numbers are likely to continue to go up, analysts expect, thus boosting PSP sales too.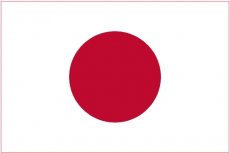 In fact, the portable console should hold a good position in the top for some time. A new PSP version has been recently released in Japan (September 20). The new model is available in six colors: piano black, ceramic white, ice silver, rose pink, lavender purple, and felicia blue
Also, do add the release of Final Fantasy VII 10th Anniversary Limited (only 77,777 sets available) and you have the complete picture.
Nintendo holds the second and third position in the top and won't go down for some time. The Wii sold around double than its competitors and the DS is too far to reach.
Sony's PlayStation consoles come next, with over 13,000 units each, followed Microsoft's Xbox 360 with a mere 1,243 units. Then again, this is Japan and Microsoft had better got used to this by now.
1. PlayStation Portable- 95,487 units
2. DS Lite – 79,974 units
3. Wii – 26,181 units
4. PlayStation 2 – 13,128 units
5. PlayStation 3 -13,101 units
6. Xbox 360 – 1,243 units