Let's start with the Halo 3-related offer. Microsoft will release two Wireless Controllers, designed by Todd McFarlane, a man you might just know as the creator of Spawn. Each of the controllers features a Halo 3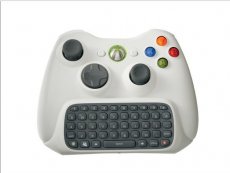 personality, with one of them bearing the the Covenant Brute, while the other will have a Master Chief theme. And speaking of Master chief, the warrior will be added to the pack as a figurine, also a McFarlane design. Last but not least, the pack features a price tag which reads $59.99.
The Spartan green and gold Xbox 360 Limited Edition Halo 3 Wireless Headset will also retail for $59.99.
The Xbox 360 Messenger Kit is the cheapest offer and will retail for only $29.99. It includes a Chatpad and Xbox 360 headset that can be used on both Xbox Live and Windows-based PCs. You can find a picture of the Messenger kit (not so) well hidden between the lines, while the other accessories can be seen down below: