According to Microsoft, the prices will become available starting from 2:00 a.m. GMT on Sunday, September 2 and will return to their normal values after 11: 59 p.m. GMT on Monday, September 3.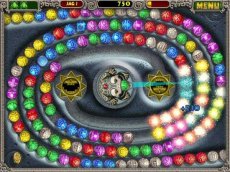 The Dungeon crawler Gauntlet and the 1982 action Dig Dug come as the cheapest features on the price drop list, with 200 Microsoft Points listed besides them. Normally, both games cost 400 Microsoft Points.
And further speaking about the 400 Microsoft Points price tag, this is how much will cost to get hold of multiplayer action game Small Arms or Zuma Deluxe (no need for a presentation for this puzzle game). Starting Tuesday night, they'll also get back the 800 Ms Points tag.
Microsoft also announced its plans for next week's Xbox Live Arcade update and listed Cyberball 2072 and Fatal Fury Special as the next additions. Still, the Redmond company forgot to mention the prices for the two.