In order to celebrate the news, Infinity Ward's Robert Bowling
announced
that this weekend will be double experience points for all COD4 players: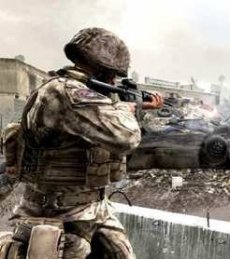 "To show our appreciation, as always we're going to be holding a Double XP Weekend this weekend starting Friday morning and going till Monday. The Double XP will be available in ALL PLAYLISTS and will be on both platforms Xbox 360 and PS3!
In addition, we will be tweaking all the playlist map rotations a bit so that the Variety Map Pack no longer shows up 2:1 to old maps. Therefore all maps (old and new) have an equal chance to come up in map rotation, so you won't be seeing Chinatown pop up 8,000 times or any other new map over and over again."
Back on the Xbox Live top, the silver medal went once again to Microsoft's Halo 3. GTA IV was pushed on third spot and it remains to be seem if the game will be able hold on to this position, not to mention outpace its rivals during the next weeks.

The complete Xbox Live top for the week ending on May 26 goes as follows:
1 Call of Duty 4
2 Halo 3
3 GTA IV
4 Guitar Hero III
5 Gears of War
6 Rock Band
7 Tom Clancy's Rainbow Six Vegas 2
8 FIFA 08
9 Forza Motorsport 2
10 GRID Demo