The game, simply dubbed Guitar Hero: Aerosmith., will include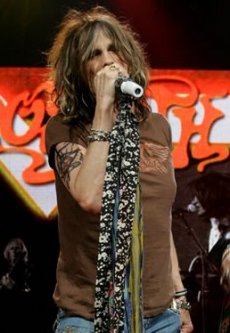 the band's entire career, "from their first gig to becoming rock royalty," the publisher announced in a recent press release. Development plans should be finished include a version designed for each of the current-gen consoles: PlayStation 3, Xbox 360 and Nintendo Wii, plus the PlayStation 2.
The release has been scheduled for June 2008.
"Any band that can go from 'Don't Want to Miss A Thing' (Aerosmith's #1 smash hit) to the ass-kicking 'Sweet Emotion' to the cheekiness of 'Love in an Elevator,' to the classic ballad 'Dream On' shows why Activision chose us to headline this game based on the diversity of the Aerosmith catalog. Not only is songwriting a bitch, but then it goes and has puppies," says Steven Tyler.
The news only comes to confirm a piece of news from September last year. During an interview with Billboard magazine, Aerosmith's Joe Perry stated the following:
"Besides the album, Aerosmith is also working closely with the makers of "Guitar Hero IV. I don't know much about the technical part of it, but artistically we're working hand in hand."
I'm not the complaining type, but I would've rather enjoyed much more a Guitar Hero: Iron Maiden.