The new version, simply dubbed The Witcher Enhanced Edition, is aimed at fixing a number of issues having raised the most serious complaints. Top of the list (at least in our book), are the loading times, which are supposed to have been reduced by 80%.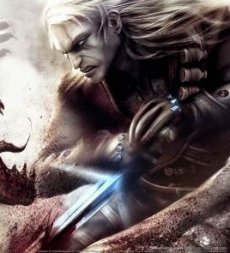 Other improvements include the following:
– over 50 new supporting character models
– the inventory panel will be re-designed and improved
– Geralt and non-player characters will get over 100 new animated gestures
– facial animation and lip-sync system will be re-created

Witcher fans will also get a mod editor called D'jinni, allowing them to create or modify their own adventures in the world of The Witcher, as well as two completely new adventures created by CD Projekt RED. The first adventure – "The price of neutrality" – tells the story of Geralt coming back to Kaer Morhen and finding mysterious camp near stronghold (3 new quests) while the second one will focus on Dandelion and his troubles in Vyzim City (5 quests).