To this day, the Xbox sold around 11.6 million units worldwide, with 70%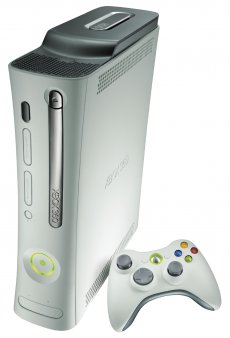 of them having downloaded and played Xbox Live Arcade game. Speaking of Xbox Live, there have been over 290 million downloads on the Marketplace, both gaming and entertainment content. The service currently has over 7 million users (and Microsoft hopes to pass the 10 million milestone by next year's spring), so we're talking about 42 downloads per user.
Once again, Microsoft did not disclose the number of Gold Xbox Live accounts. It would've been interesting to see just how many are willing to pay the subscription for the premium version of the service.
The console's catalog features 250 games available, with 86 of them being Live Arcade titles.
Around 24.3 million Xbox 360 games have been sold in the US. Up till now, PlayStation 3 and Nintendo Wii sales combined add up to 19.8 million units. Microsoft has every reason to be proud for now. Still, the real victory is scheduled for next year's statistics, which will have Halo 3 fighting against Sony's line up.
Last but not least, Microsoft provides the curious reader with three "most popular" tops: Xbox Live games, XBLA titles and demos.
Top Games Played Worldwide On Xbox Live
1. Halo 2
2. Gears of War
3. Hexic HD
4. Tom Clancy's Rainbow Six Vegas
5. Call of Duty 3
6. Call of Duty 2
7. Tom Clancy's Ghost Recon Advanced Warfighter 3
8. Elder Scrolls: Oblivion
9. Crackdown
10. Project Gotham Racing 3
Top Xbox Live Arcade Downloads Worldwide:
1. Aegis Wing
2. Uno
3. Texas Hold 'em
4. Geometry Wars Retro Evolved
5. Bankshot Billiards 2
6. Street Fighter 'II Hyper Fighting
7. Teenage Mutant Ninja Turtles 1989 Classic Arcade
8. Worms
9. Castlevania: Symphony of the Night
10. Contra
Top Xbox Live Demos Downloads Worldwide:
1. Crackdown
2. Lost Planet
3. Dead Rising
4. BioShock
5. Tom Clancy's Rainbow Six Vegas
6. Forza Motorsport 2
7. Sonic the Hedgehog
8. Saint's Row
9. Superman Returns
10. Colin McRae: DIRT