The champion of game sales is Microsoft's Xbox 360. According to
data
gathered from the US, each console owner bought around seven titles. Intriguing enough, the second place goes to Sony's PlayStation 3, with four games per console. Nintendo's Wii console comes on third, with an average of only 3.44 games.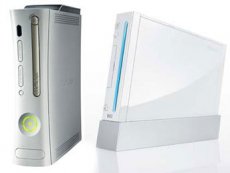 It was expected that Microsoft would get a good place. The console has already reached its mature stage and features many appealing titles, with Halo 3 and Bioshock being the latest that come to mind. Up till now, the console sold 6.8 million consoles in the US.
In the mean time, the PlayStation 3 only managed to sell 1.9 million consoles. While being released one year later than Microsoft's device gives Sony some sort of excuse, it easy to see that the initial price policy has taken serious toll.
The Nintendo Wii was released around the same time as the PlayStation 3, but its hardware sales are impressive. The company sold 4.5 million units in the US and the numbers are most-likely to grow. The company previously announced that it might just not be able to meet the demand for the holiday season and knowing the success of the console, it might be that the announcement was serious.
However, things aren't all that good in the games department. The Wii is the last in the pack and the numbers look even worse if we are to remember a couple of things. First of all, the console ships with Wii Sports (that's one game). Second, most people chose to buy Wii Play mainly for the extra Wiimote included in the pack (that's the second game). With an average of 3.44 and two games already out of the race, it's rather obvious that existing console games aren't too appealing for current owners.