As said, the two shooters from Activision and Electronic Arts continue to lead the US PC sales charts in the the week ending on December 22. Hardcore gamers will be extremely pleased to the Sims grab the third place again, with The Sims 2 Bon Voyage. It was bound to happen, given the Christmas shopping frenzy.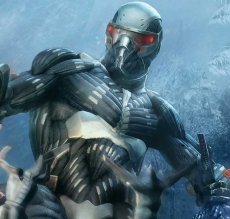 But wait, it gets worse. More Sims have entered the top 10, with The Sims 2 Deluxe at number 6 and The Sims 2 Teen Style Stuff one spot lower. The end the Sims line (and the top), Sim City 5: Societies is at number 10.
But enough about Sims, let's talk about games. The Orange Box was somehow squeezed on number four, right between the above-mentioned Sims and the never ending story of World Of Warcraft. The Burning Crusade expansion and the Battle Chest pack follow on the 7th and 8th spot, respectively.
The complete US top gos as follows:
1. Call Of Duty 4: Modern Warfare – Activision
2. Crysis – Electronic Arts
3. The Sims 2 Bon Voyage – Electronic Arts
4. Half Life 2: Episode 2 The Orange Box – Electronic Arts
5. World Of Warcraft – Blizzard
6. The Sims 2 Deluxe – Electronic Arts
7. The Sims 2 Teen Style Stuff – Electronic Arts
8. World Of Warcraft: Burning Crusade – Blizzard
9. World Of Warcraft: Battle Chest – Blizzard
10. Sim City 5: Societies – Electronic Arts