The dark and stormy clouds hit the media int eh form of a statement bearing the signature of SCEA director of hardware marketing John Koller.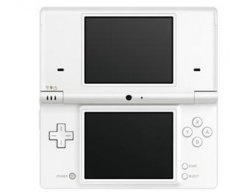 Sony's strategy is quite simple: Nintendo is for kids, the PSP is the real deal for gamers. Or so he claims:
"If Nintendo is really committed to reaching a broader, more diverse audience of gamers beyond the "kids" market that they've always engaged, there isn't much new with the DSi to support that. Significant gamer demographic groups are being ignored, and there continues to be limited opportunities for games from external publishers to do well on the DSi. Compare that with the PSP platform, where we have many blockbuster franchises from our publishing partners launching this year, representing a wide variety of genres and targeting diverse demographics."
Although Sony may sound right (until a certain point), the statement looks more like a case of sour grapes. Let's look at the figures: early last month, Nintendo reported having shipped over 100 million Nintendo DS console.
In the mean time, Sony's statistics show the shipment of only 50 million PSP units.