At present time, the list features only four upcoming titles. Everyone expects Amazon to add new titles as time passes by and other top titles get ready to be released.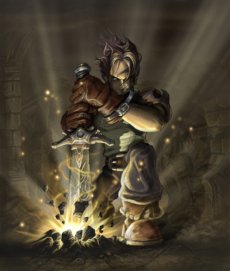 The titles currently offered on release day are the following:
– Tiger Woods PGA Tour 09 (out on August 26)
– Star Wars: The Force Unleashed (September 16)
– Fable 2 (October 21)
– Gears of War 2 (November 7).
"We are excited to delight Amazon customers by offering guaranteed release-date delivery of these new video game titles so that the games can arrive at their doors the first day they're available," said Greg Hart, vice president of video games and software at Amazon.com. "This means that thousands of gamers across the country can start playing the games they love on the day they're released without having to stand in long lines or stay up all night to do it."
This new offer comes as an extra shipping option and features an extra price tag of $5.98. According to Amazon, Prime customers will receive release-date delivery for free.