Final Fantasy Crystal Chronicles: Ring of Fates for Nintendo DS will be released on March 11.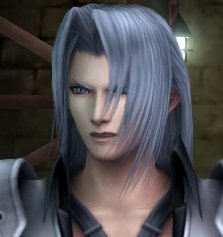 Two weeks later,
Square Enix had another invasion on schedule: Crisis Core Final Fantasy VII will be arriving on the 25
th
, this time on Sony's PlayStation Portable.
However, before either of the Fina Fantasy games get to see the store, Square Enix will have Nintendo fans yell "Wiiiiii!" as it plans to release Dragon Quest Swords: The Masked Queen and the Tower of Mirrors on February 26. In case the hint wasn't blunt enough, the game has been developed for Nintendo's latest console.
The last title on the release list is The World Ends With You, currently scheduled for the vague "later in the spring" date. The game (also known as Subarashiki Kono Sekai) has been developed for Nintendo DS and, up till now, is the only title not having anything to do with either the Final Fantasy or Dragon Quest franchises.