According to the announcement, both the the game and Commander Shepard have been optimized for the PC, which we should hope will translate into "at least a decent port".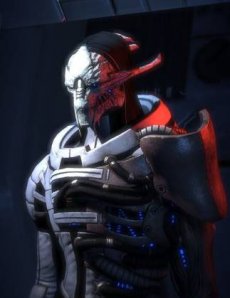 "Mass Effect serves as a powerful example of video games as an art form, delivering new levels of emotional intensity, realistic characters and a gripping storyline – all set in a compelling new universe," said Ray Muzyka, General Manager, BioWare and Vice President, Electronic Arts.
New features have been added, including:
– Optimized controls designed specifically for the PC.
– High resolution visuals – Mass Effect for the PC features highly detailed textures, characters and environments.
– Fully customizable controls – PC gamers can re-map the control scheme any way they like.
– Run & Gun Control – Players can assign biotic powers or skills to 'hot keys' allowing them to play Mass Effect with a heavier focus on action.
– New decryption mini-game.
– New inventory screen GUI and functionality – The enhanced inventory system makes it easier for players to equip and modify their weapons and armor.