A Microsoft report (quoted by
Kotaku
) reads: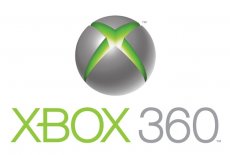 "Coming off the heels of the console price drop last week, Microsoft Xbox 360 sales have surged, with retailers reporting over 100% sales lift for all Xbox 360 models compared to the previous weekend. Additionally, retailers are reporting that between Friday, Sept. 5 and Sunday, Sept. 7, some Xbox 360 models were selling at six times the rate they were the weekend prior."
The new prices for the Xbox 360 is the US go as follows:
– the Core console takes a dive to $199.99
– the 60GB Pro model gets slapped with a $299 price tag
– the 120GB Elite console becomes available for $399 (same price as the 80 GB PlayStation 3)
It might be that the figures have been a bit polished by Microsoft. Still, we're betting that both Sony and Nintendo are having the marketing and accounting departments do some not so basic math regarding future plans.