The good news is that the new Nintendo DS model will be released this year. The bad news is that the new model is scheduled to hit Japan only, at least at this point.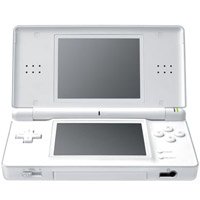 According to a report from Japanese-language news site Nikkei Net (subscription required), the upgraded model will pack several interesting features:
Nintendo has announced that it will release an upgraded model of its popular handheld, the Nintendo DS. Featuring a camera, music playback and more modernized features, it will come to market in Japan this year at a price not far above the current model. camera function, music playback, and improved wireless capabilities.
It seems that the camera-taken pics will be usable in games. Also, Nintendo appears to be planning to enable console owners to import music files onto the console.
Last but not least, the Wi-Fi antenna is to get a significant boost. While in current models it enables gamers to engage in multiplyaer matches, the new and improved model will make it possible for gamers to read the news or other web information.
The New Nintendo DS model will be released in Japan by the end of 2008 and will retail for an alleged price of "less than $189". The Current Nintendo Ds model retails for $159.