According to the developer, the game should run smoothly if your gaming machine has the following under its hood: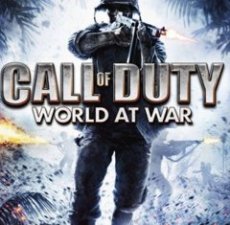 – Processor: AMD 64 3200+/Intel Pentium 4 3.0GHz or better
– Memory: 8 GB free hard-drive space, 512MB RAM (XP)/1GB RAM (Vista)
– Graphics: Shader 3.0 or better, 256MB Nvidia GeForce 6600GT/ATI Radeon 1600XT or better
Call of Duty: World at War features two campaigns, one in which you're enlisted in the United States Marine Corps and one in which you enter Berlin as a Soviet Red Army man.
The game will also be released on PS2, PS3, Xbox 360, Wii and Nintendo DS platforms. The US release was scheduled on November 11. The European release is on November 14, while Australia get shooting two days earlier, on November 12.