According to the Church of England's representatives, the nomination of Resistance: Fall of Man "is like rubbing salt in the wounds."
The quarrel between Sony and the Church dates from this June, when it was first revealed that the Manchester Cathedral was used as a setting for a shoot-out in the Resistance: Fall of Man game. Sony was accused of "desecrating" the Manchester Cathedral and threatened with a lawsuit.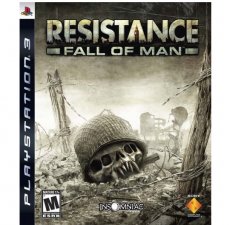 Later on, when it became clear that a lawsuit would stand no chance in court, Sony was asked to withdraw the game and to make a donation to the anti-gun crime movement, plus an apology.
Needless to say, Sony did apologized, but left the Manchester Cathedral slaughter as it was in the first place:
"Whilst we believe that we have sought and received all permissions necessary for the creation of the game, we will be contacting the Cathedral authorities in order to better understand their concerns in more detail. […] Resistance: Fall of Man is a fantasy science fiction game and is not based on reality. The game is set in an alternate and mythical version of Europe in the 1950s, in which the enemy are strange looking alien invaders seeking to destroy humanity," the company stated back then.
The 2007 British Academy Video Games Award will be held on 23 October.