Only this time, instead of glowing red, the comsole simply displays the E74 error message. Unfortunately, the message is still the same: the console is pretty much fried: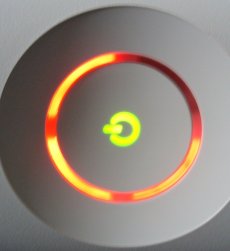 "After investigating the issue, we have determined that the E74 error message can indicate the general hardware failure that is associated with three flashing red lights error on the console. As a result, we have decided to cover repairs related to the E74 error message under our three-year warranty program for certain general hardware failures that was announced in July 2007," reads a Microsoft statement.
In addition, Microsoft will also refund to customers the amount paid for an out of warranty repair due to a general hardware failure associated with the e74 error message. The unlucky customers should automatically receive the refund within 4-12.
If a customer has not received a refund by July 1, 2009, the customer should visit www.xbox.com/support before November 1, 2009 for information on how to place a claim. All refund claims must be received on or before November 1, 2009.