According to a released transcript of a conference call Capcom held for the firm's Q1 results, the PlayStation 3 has great a great future head of it, thanks to several good games hitting the shelves: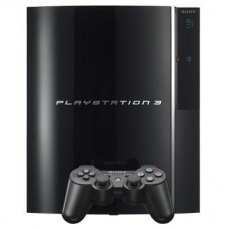 "We believe that PS3 has finally reached full swing after looking at the success of Metal Gear Solid 4, as well as future large-scale title line-ups," Capcom says. "In addition, some reduction in the PS3's price was announced at the 2008 E3, and we can expect its spread to increase by next March when our Resident Evil 5 for PS3 will be released. Moreover, as we are not only focusing on PS3, we would also like to spread our supply of software evenly between Wii and Xbox 360 while their markets in the world increase in a similar manner to PS3."
In other words, we'll shift out focus depending on how things develop in the future. If Sony gains more ground, we'll be sure to dump Xbox 360 on the second or third spot and develop more games for the Japanese console.
Microsoft would do better to have some aces left up its sleeve. Also, that rumored price cut for the US should tun into reality in the near future.
Update: never mind, it already did.