According to a Electric Playground
report
, the American publisher decided to cancel the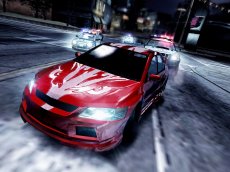 new title in the series. The official announcement has yet to be made public, but NFS' fate has already been sealed.
It appears that the death of the car racing series has been brought by the Need For Speed: Undercover title. The game failed to score higher than a mere 65% on Metascore, thus prompting EA to re-evaluate their plans:
" We've attempted to obtain confirmation, and at this time have yet to get an official response from Electronic Arts. The franchise's removal from the gaming giant's roster follows the cool reception and disappointing sales of the latest in the franchise, Need For Speed: Undercover."

On the other hand, it may just be that EA will only trim the team working on the series and keep feeding the market with other NFS games. Actually, we're willing to bet on this one, as nobody in their right mind would give up on such a famous brand name.